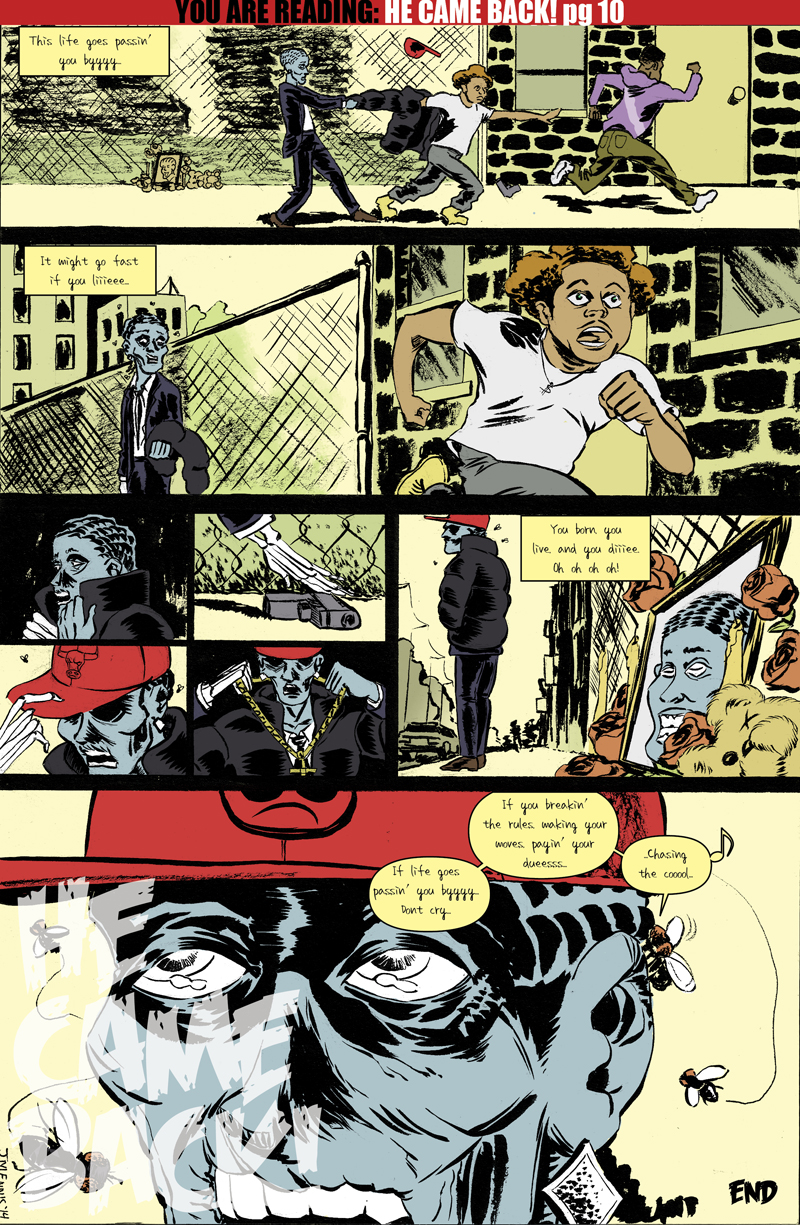 The End.
"This life goes passin' you byyy/ It might go fast if you liiieee/ You born, you , live, and you diiieeee./ Oh oh oh oh!/ If life goes passin' you byyy don't cry./ If you breakin' the rules, making your moves, payin' your duueess/ Chasing the cool.."-Lupe Fiasco's "The Cool
This concludes my adaption of "The Cool". If you still haven't Googled, Youtubed, or Binged the song please do so now. I'll wait.............................. So good right?! If any of you happen to know a Lupe Fiasco fan, or the man himself, feel free to send them this way!
Anyway, next week come right back here for a new short story. I'm torn between a one-pager featuring the return of the Spaceman-With-No-Name or jumping right into the next main feature which is whimsical, and strange in all the right ways. Guess we'll both find out next Monday! See you then!
-JM
comments powered by
A Grassfed Comic is a webcomic anthology series updated every Monday. Written, drawn and lettered by me. It has all the things I love (like animals, horror, and people getting punched in the face) and will be visually experimental so bear with me. The only constant here will be change. Thanks for coming, and if you like it, spread the word! Enjoy!

-JM